One of the best things about Orlando is the support the community has for local businesses. There are so many places where you can find unique, handmade items right here in your hometown. One of these hidden gems is Freehand Goods. With a location now open at the very popular East End Market, this company is growing daily. According to founder Jacob Zepf, the company was developed "out of a desire to collaborate with local artisans to create a small batch of handmade goods. We don't want to be the biggest, but we do strive to offer the best quality, all produced within city limits."
In a world where you can purchase things with a click of a button, it's easy to forget about originality and uniqueness. At Freehand Goods, you will be able to find things like wallets, belts, candles (in scents like blood orange, sandalwood, coconut lime & orange chili) and even grooming kits, all hand-crafted. What all these products have in common is that they are truly made with passion. "Our leather goods are hand-cut, dyed, and sewn one at a time, so you can truly say it's one-of-one. Our product ideas start from scratch and are designed on the fly over a couple beers. We're inspired by the city we call home, the people we come across, and the Florida lifestyle."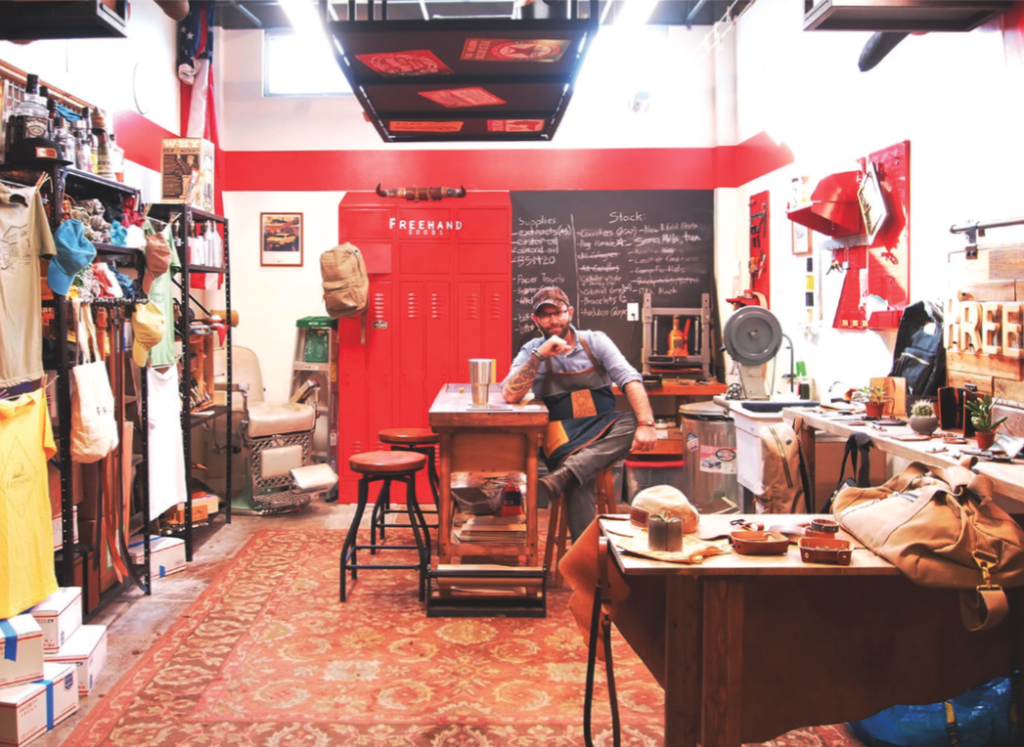 Before Freehand Goods became a reality, Zepf was introduced to Seth Daniels, a leathersmith with a similar passion for handcrafted products. Both Zepf and Daniels started doing pop-up shops out of a 1978 military trailer purchased from a base in Albany, GA. One of those pop-ups happened to be at the holiday market outside of East End Market. At a time when Freehand Goods hoped to expand their space and line of products, luck just happened to come knocking at their door. A permanent space inside East End Market opened up, and so did the hope for many more ideas.
"The theme of our East End store is a guy's garage. Seth Daniels started his leatherwork in his own garage, and we didn't want to outgrow that. Our store is set up so that customers can see the entire process of hand-cutting, dying, and sewing our leather pieces. They can smell our candles being poured and sample the grooming products before they buy. Now that the storefront is open, we're doing fewer pop-up shops with our trailer, but we do have some events in the works. The next one we'll be at is the DeLand Indie Market at Artisan Alley on March 12."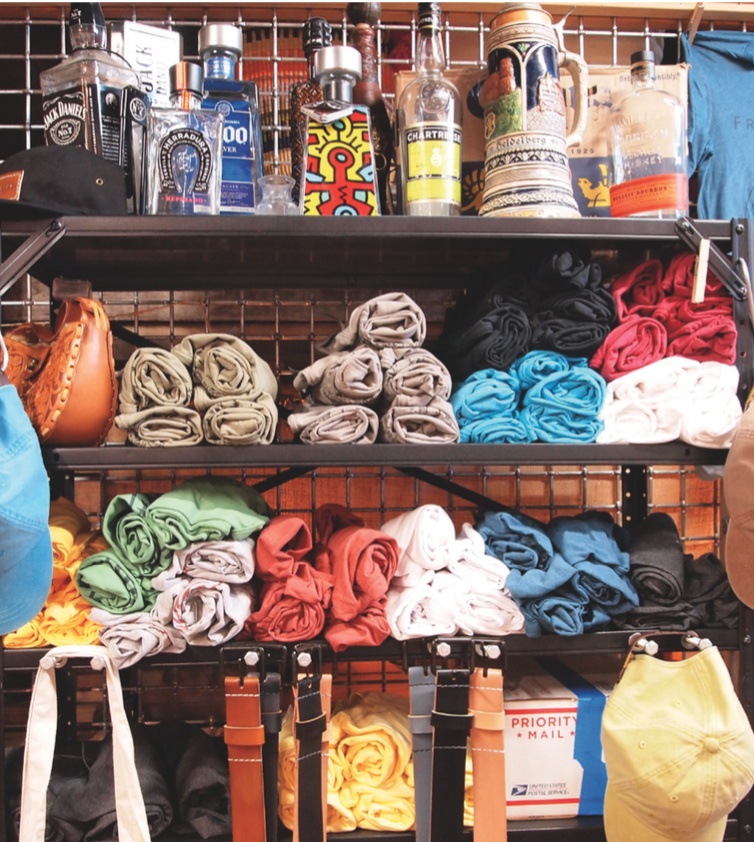 In a short time, Freehand Goods has been able to expand their product offering, thanks to the support of the community as well as the perseverance of both Zepf and Daniels. They know they are not only selling you a product, but also ultimately a piece of art they take pride in.
"We are constantly coming up with new designs for the leather as well as new recipes for the grooming line. You can expect some new color dyes, unique thread color ways, and different leather types in our upcoming products."
And besides just being able to purchase from Freehand Goods, you can now make your own products. "We're going to start offering leather classes in the near future. The first one is most likely going to be a belt-making class. We're also beginning to accept custom leather orders and leather repairs."