"We try to keep our audience on their toes, turning every space we inhabit into a new and exciting experience," declares Hannah Fregger regarding promotional upstart Ugly Orange's directive. Since its inception by musicians Kaley Honeycutt and Nicole Dvorak in June of 2016, the outfit has remained one of Orlando's most active music booking ventures. Their taste tends towards indie and garage rock, but by no means are they exclusive. There's heavy cross-pollination and collaboration in Orlando's scene. It's a tight-knit community and is growing. Fregger explains, "There's been a ton of emerging booking and promotions collectives that have been popping up within the last few years/months (shout out to Vinyl Warhol and SR-50). We all really support each other and want each other to succeed. It's really sick. We don't necessarily have the same audience, but we get each other, you know? I back what Harrison [Thevenin] and Matt [Weller] do 100%."
Matthew Weller runs a webzine called The Vinyl Warhol and books under the same name. Since 2012, he's published prolifically—articles, interviews, and photography all focused on showcasing our city's local music scene. Regarding booking, Weller explains, "March 2015 was my first show and it was at the Space. It was pretty soon before it closed. It was where I started going to shows and what inspired me to start booking." Matthew's dual role as writer and booker is common—multi-disciplinarians are the backbone of our community. Fregger outlines this approach: "It's fun coming up with concepts for marketing, promotion, stage design, etc. We like to think we are an homage to the DIY forces that came before us while also creating our own unique culture." The two groups have produced promotional and performance videos together, and Weller regularly covers Ugly Orange's events via his site.
Collaboration is key, as it's in the hands of bookers and event organizers to determine a strategy that draws audiences in. "You can be into the weirdest thing musically—I'm talking about the wuh-e-erd-est thing. And there will be another 100 to 150 people that are into that same thing," Jeremy Moore posits. He co-created the Talk Yo Shit party, event, and show series in 2014 along with fellow DJ and producer Harry Moral III (Fiona). Weekly events are dangerous, usually short-lived endeavors, and TYS is running two-and-a-half years strong. Born and raised in New York, he has unique insight: "In Orlando, it's not the same as in New York—you can be into that weird, crazy thing but there might be like, ten people, five people… 15 people. But, if we work together, that's something we can overcome."
Weird is a subjective term. In Orlando, we have vocalists first shattering then eating glass on stage. A one-woman loop-pedal choir copping lines from platinum pop hits. A DJ who transmutes venues—a bar becomes a six-year-old's bedroom (mattress, pastels, plush toys and all). Acts whose branding, naming, and presentation are all so face-forward, modern, and 2017 that distinction between virtual and physical reality fucking melts. It's vibrant, creative stuff. Smart stuff. It's art. Weird? In the world of symmetry, probably.
Orlando has niche interests covered, but as Moore stated, each may have only five to ten devotees. The solution: book disparate acts together. "At my shows, I don't want to see just one group of people…with a rock band, a rapper, a DJ on the same show and everybody's 'crews' come out." Weller concurs, "This maneuver keeps fresh blood pumping." Jesse Feinman, key in organizing the local hardcore and punk scene, agrees: "For a while I felt like I was always seeing the same faces, but I think that's changing now. I went to a dance show the other night where I hardly knew anyone and the atmosphere was great. There was fog and neon lights and for a few hours nothing else mattered." By focusing on overall quality rather than stylistic adherence, Orlando's relatively small populace is a non-issue.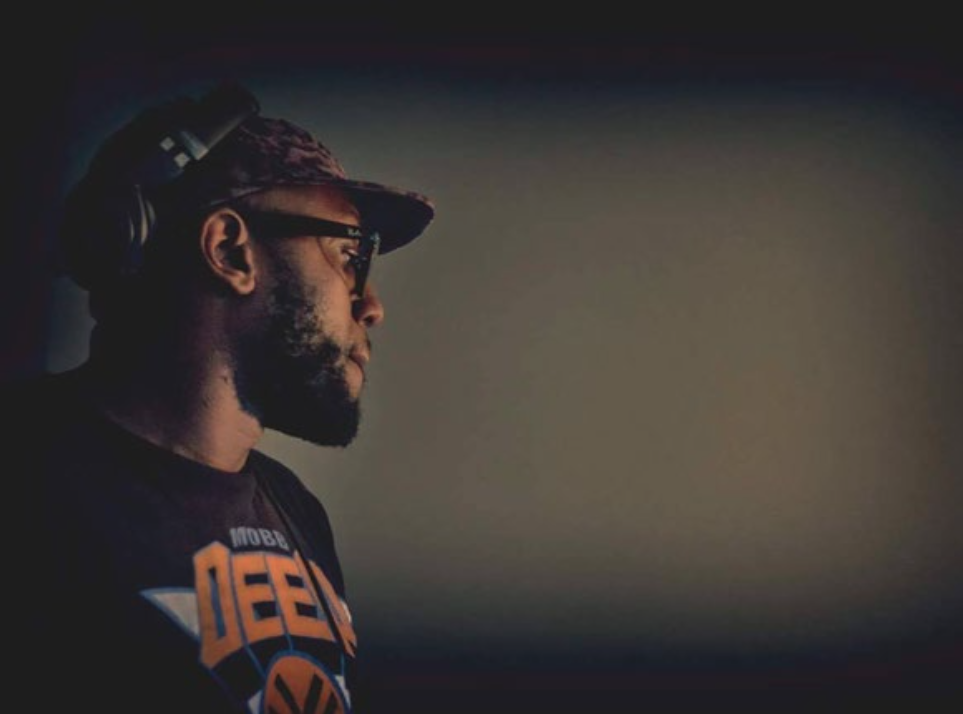 Successful attendance further depends on affordable admission: $2 to $5 sliding-scale cover. A DIY approach allows this price point to be workable. "You don't need to pay for marketing deals or pay bloggers to promote your stuff; nowadays it's really more in your control," explains Moore. Talk Yo Shit's phenomenal success has been achieved in the absence of a traditional marketing push. There are no flyers nor weekly event invites cluttering Facebook. It's word of mouth promotion. One event's success garners support for the next. Feinman describes a similar simplicity to his style: "It's just about helping my friends who have a good message and showing them (and everyone in my town) a fun time that's experienced together. It's always cool when they ask to come play again, or when they tell other bands that Orlando's worth playing. I could sugarcoat it, but I'd rather not; it's really that simple."
A prohibitive factor, absolutely not simple, is that of physical space. Audiences are young, and keeping things open to those under the drinking age is difficult with bars. Weller explains, "That places allow 18+ entry is something that I think is so important. People want to come to shows, and just because they can't drink, they're turned away?" He lists a few options: Will's Pub, Uncle Lou's, and with hesitation, "You could book 18+ at The Space." I count one more: Stardust Video and Coffee. It's a short list, and the Space closed mid-2015, leaving a void yet to be filled.
It's difficult to discuss Orlando music without remembering the Space, the DIY venue at the corner of Mills and Colonial, fondly. Fregger reminisces how the venue inspired her involvement: "I went to the first ever Body Talk [another local event series] at the Space completely on accident and instantly fell in love with DIY. The Space was the most unique thing I ever experienced and I had to be a part of it." Venues such as this provide a vital environment for an artistic community to have direct say in its own destiny, handling everything on its own terms: from aesthetic direction to use and redistribution of event proceeds. This approach provides a needed contrast to more traditional venues. The sense of solidarity created amongst those involved is potent.
Empowering though the work may be, it is work. The venture is a full-time, pro bono occupation taken on by individuals already shouldering 40-hour workloads for income. Any extra labor, even a labor of love, is taxing. In addition, simply finding an affordable, centrally located space is quite difficult. Thus, DIY venues are often short lived. Fregger observes frankly, "That the city doesn't seem to support or believe in its alternative scene makes things kind of difficult." These difficulties are, however, taken in stride—discussed more as certainties of the system than issues up for proximate resolution. Said and done, the downsides are negligible amidst the tedium of daily living. Feinman suggests, "I think for one reason or another, a lot of people are unhappy and dissatisfied with living here. Maybe because of the heat and the traffic, or maybe some other reason. I think the music community in Orlando is an escape, of sorts, from that unhappiness."
All things considered, it's a damn good outlet. Hopefully, the future holds a sweet surprise for our community's efforts—maybe just a simple nod of acknowledgment. "Your efforts are legitimate. We value your valid cultural contributions to the Greater Orlando Community." The gesture would be nice, but in its absence things maintain. There seems to be patience to spare.
SaveSave