"I intended this transaction to be about class awareness, the meanings of weight, and the corruption of mind and teeth via books and candy." —Irena Haiduk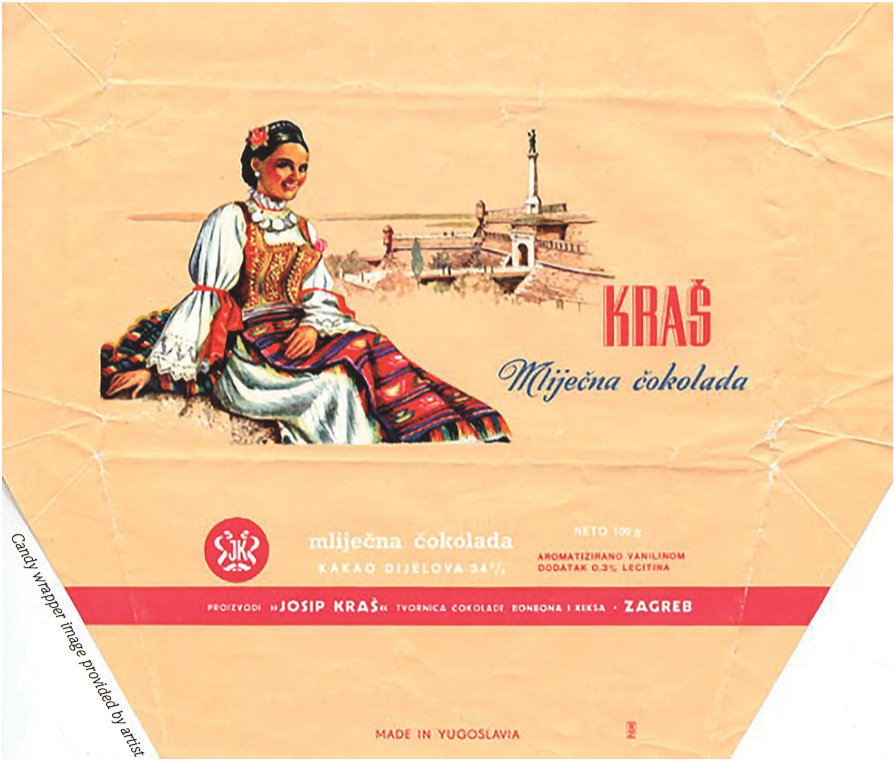 I bought into Irena Haiduk's candy store critique of political ideology, quite literally. Her booth, which allowed fair-goers to purchase candy through an exchange of both money and information, spoke to the extravagance of the main fair, and to a larger notion of commodification of desires and fears. A marbleized reception area surrounded by mirrored walls allowed me to watch the entirety of the transaction happen as if disembodied; viewing myself as a consumer while participating in an exchange. Broadsides reading "HOPE IS THE GREATEST WHORE" were displayed next to this reception area, a fleeting glimpse into the work's critical goals. Three books were displayed behind the reception area as well—a small, black book with a rune-like inscription, reading "SPELLS," a larger pink one echoing the message "HOPE IS THE GREATEST WHORE," and another, small grey one displaying an enigmatic URL "HTTP://SEDUCTIVE EXACTING REALISM.COM."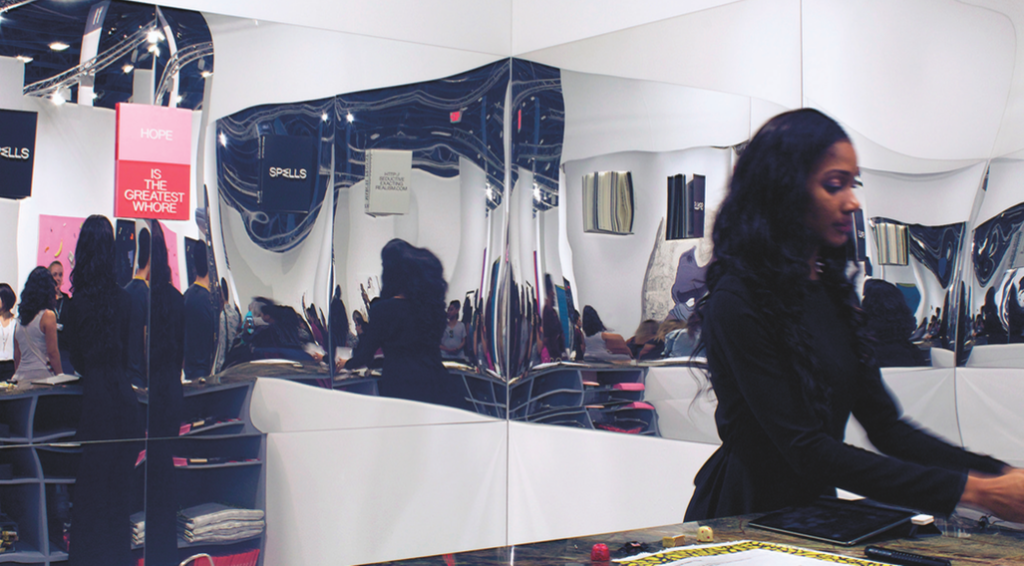 I handed a crisp $50 bill to the model at the reception desk and was, in turn, asked to fill out a very peculiar set of questions on a printed paper bag. I filled in bubbles corresponding to my "income level" (low), "stress level, measured in weight you carry on your shoulders" (high—five heads or more, spine bending), and "candy period" (Capitalism). My bag was stamped, and the model proceeded to fill it with a weighed amount of a particular type of Josip Kraš candy, corresponding to my answers on the bag. She handed me a copy of the SPELLS book.
She explained that this particular Croatian confectionery had been creating candies through four distinct periods—Imperialist, Fascist, Communist/Socialist, and Capitalist. The types of candies produced correspond to the regimes in power, represented in this exchange by choosing one answer on the bag, and weighed according to my self-described stress level.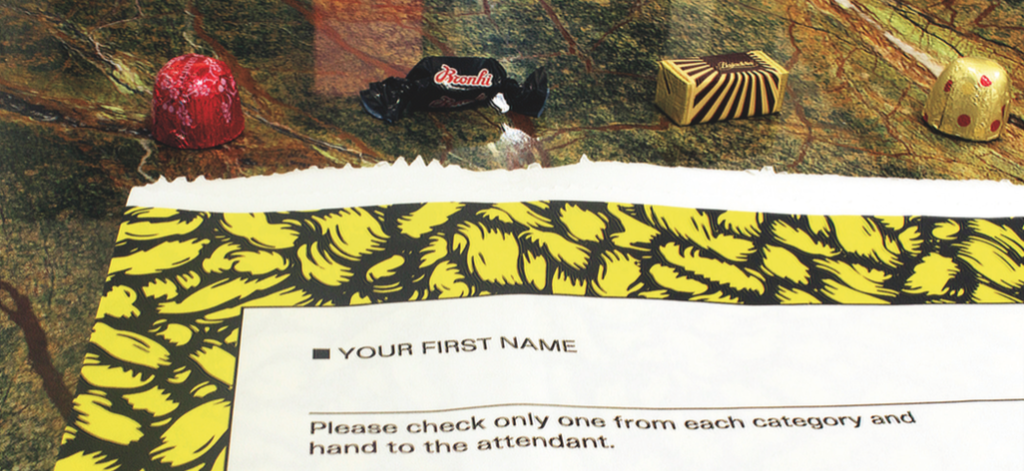 Haiduk's work was highly relevant in an art fair dedicated to the role of art-as-commodity. It made me think about my role as a consumer in a larger, global system, my appetites, and my self-assigned class affiliation. Right now, I am thinking about my self-described "low income" level, and the privilege I displayed in being able to afford $50 to buy into a conceptual art exchange in Miami Beach.
Photos by Leah Sandler
Irena Haiduk Bon Bon Bon Ton: Balkan Outlet (at Kavi Gupta, part of Kabinett at Art Basel Miami Beach)
See more at yugoexport.com