1st edition of Artborne Annual in collaboration with Gallery at Avalon Island. Opening Night December 15, 2016.
December's issue of ARTBORNE Magazine features the works of Gary Bolding, Matt Roberts with Poems by Terri Witek, Lesley Silvia, Kyle, Wanda Raimundi-Ortiz, Scott Scheidly, and the collaborative works of Hannah Spector & Jacob Bailes.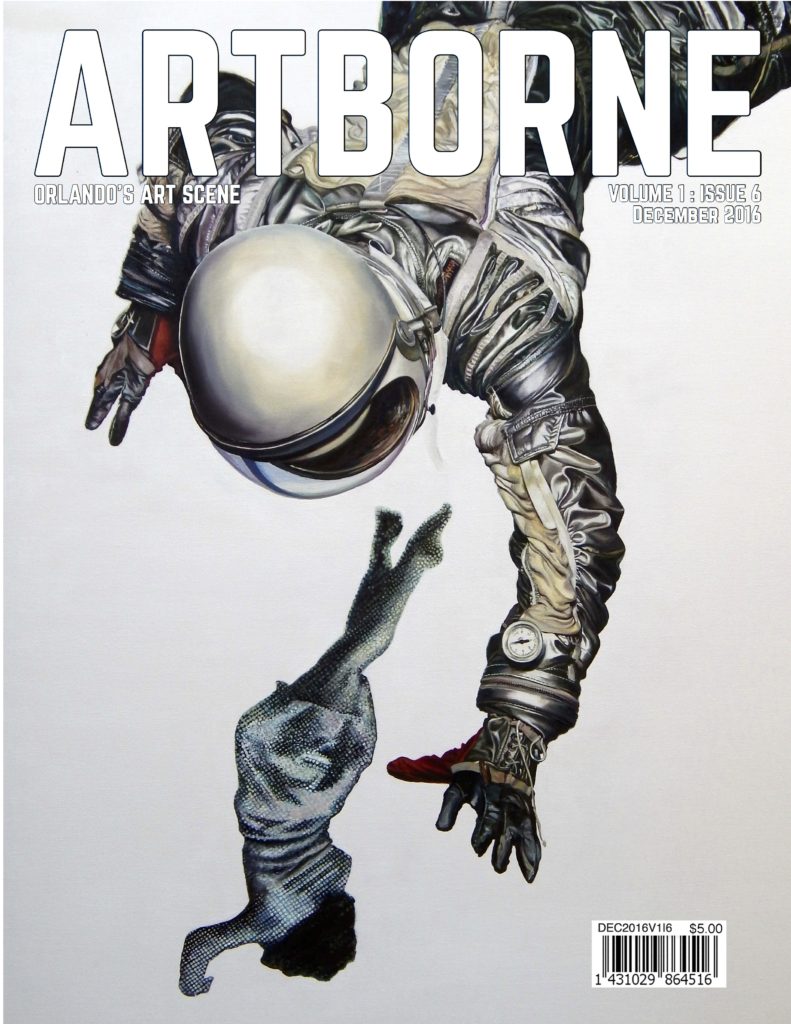 Subscribe to Artborne Magazine's e-newsletter to learn where to grab your copy of Artborne, or how to discover the digital copy.
Also in December's Issue: 
Architecture: The Kerouac House
From the Desk of Pat Greene An Intifada Christmas
Out of Towner Confronting Mortality
Literature: Ashley Inguanta: Literal Literary Liaison
First Contact: Keeping Time
Fashion: Trash 2 Trends: A Cause to Recycle
A Curatorial Perspective: Ginger Gregg Duggan
Review: Roger Ballen At SNAP!