I meet with Big Tim Murphy on the back patio of local craft beer bar, The Thirsty Topher. This is not my usual interview. First, Big Tim Murphy isn't what comes to mind when one thinks literary. He writes, but you probably won't find his content in a book or a magazine. Big Tim Murphy writes jokes. He's a local stand-up comedian who's been on the Central Florida scene for the better part of a decade. The second thing that differentiates this interview is the fact that he's vending hot dogs. I roll up on his cart around the same time as a hungry older couple. They order some dogs and ask him about his lollipops. Murphy also sells suckers. They're called Big Tim's Fancy AF Lollipops and come in a variety of flavors, including White Male Tears and Toasted Coconut.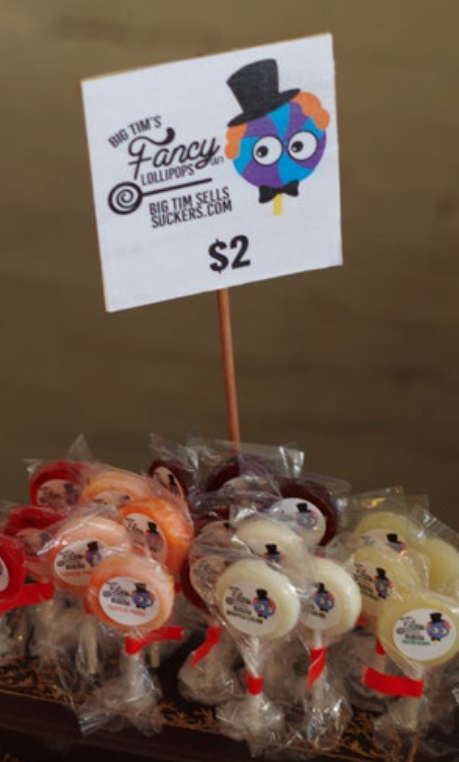 "I started comedy about this time in 2009," he says after the couple has been squared away. He started at a place called the Why Not Lounge. This bar inside the Holiday Inn on I-4 and Wymore started doing comedy on Tuesday nights in the early '90s. It was open until 2015 and saw both Carrot Top and Daniel Tosh as hosts. "The crowd was usually people who were drinking on a Tuesday inside a hotel bar, so it tended to be kinda sad."
When Big Tim Murphy started comedy, it wasn't the same scene. "In the last five years, we've experienced a renaissance." Back then there was no Spacebar, no Drunken Monkey. "There was Why Not. There was Austin's [Coffee] which is still happening Sunday nights. Craig's been hosting that for…shit…no one knows how long it's been going on, it's been going on for so long. And then occasionally, for a little while, there was a place called Cracker House in St. Cloud that did an open mic. It was everything you'd expect." Now, it's different. "We're probably the best place to start comedy. We have a very supportive scene."
These days, Murphy really digs The Bull & Bush. This low-key bar in the Milk District is home to comics the first and third Saturday of every month. The Milk District is a hub for the comedy community with mics at Barley & Vine, Drunken Monkey, and Spacebar. You can also find comedians down the road at Dandelion Communitea Café for their Tuesday night open mic, and Natura Coffee & Tea's Penguin Knife Fight in East Orlando. "There's a lot more indie stuff, a lot more art stuff," says Murphy. "Larry Fulford started doing Life's a Gift, which is a comedy game show thing."
Murphy likes the indie stuff. He's one of the organizers of the Orlando Indie Comedy Fest, which admittedly is "only called Orlando Indie Comedy Fest because Orlando Comedy Fest was taken the year before." He's thrown a roast of Pokémon, puts on a pool party comedy series in his backyard (the next one is April 2), and hosts Shady Brunch, a quarterly Sunday series at Will's Pub.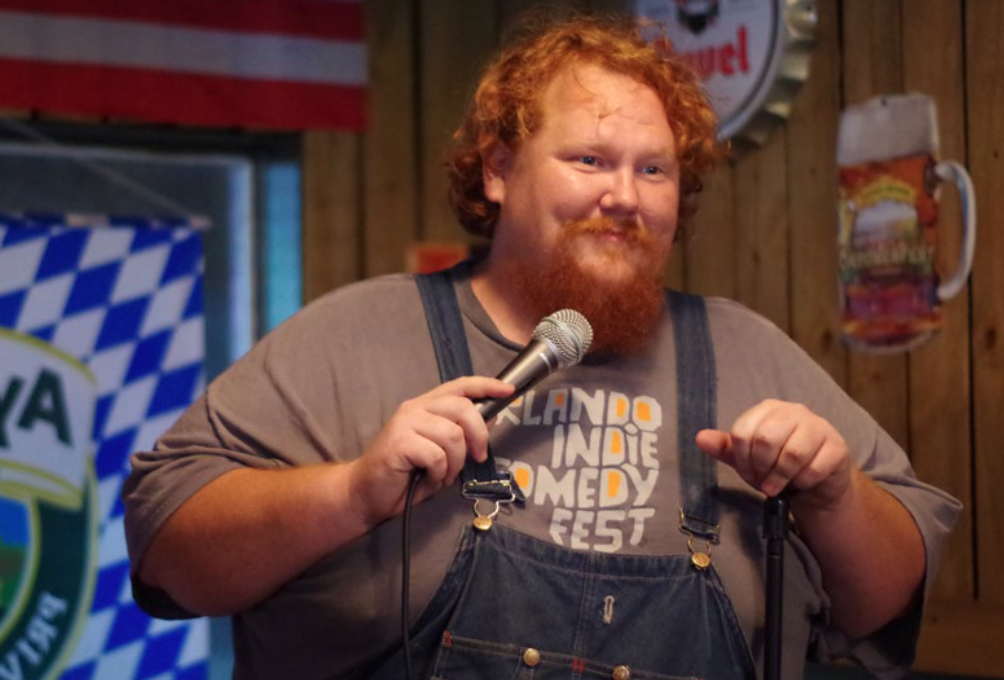 I leave the interview with a hankering for a lollipop and a small crush on Big Tim Murphy. Making money through art in Orlando isn't always the easiest task, especially when your medium is standup comedy. His first year, he performed 36 weekends for free. He's put in time and work to develop his craft and bring up the scene. Now, Murphy supports himself through creative entrepreneurial pursuit. He's given his fans an easy means to support him and also eat delicious treats.
If you want to fall for Big Tim Murphy as well, catch him live on April 16 at the Orlando Improv, or just try a Fancy AF Lollipop.