Sponsored. What would David MacDonald, host of the podcast Live Art by Timucua Presents, have in common with William Morris—a nineteenth-century writer, textile designer, and social activist? Morris famously asserted, "I do not want art for the few any more than education for the few or freedom for a few." MacDonald would certainly agree: his efforts are revitalizing and expanding the arts in Orlando.
In March, MacDonald hosted a podcast featured two dynamic interviewers, Boris Douglas Garbe—Curator of the Art Gallery at Mills Park, Visual Arts Chair of the Timucua Arts Foundation, and host of the radio show Kiss My Arts—and Marla E, Seminole County Artist of the Year, whose work was featured in the movie To Write Love on Her Arms, filmed in Orlando. Garbe and Marla E asked questions of Jonathan Yubi and Matt Duke, co-founders of Artborne Magazine, a monthly magazine dedicated to publicizing "visual arts, literature, fashion, music, and everything in between." Yubi's emphasis on variety reflected his unbounded enthusiasm for creating a wide appeal to the public and his "new hope for growth in Orlando's arts scene." Duke urged each artist to "be true to your own personality," but to "be open" when encountering others' work. He asserts clearly that the important approach is "getting out there" to keep an eye on fresh, new talent. In response to Garbe's question, "What can artists do to help society?" Yubi relates a quote that is characteristic of Artborne's eclectic and inclusive philosophy: "You can't change everything, but everyone can change something." This podcast, full of links to across-the-board programs, clearly makes the point that the arts are alive and available to all in Orlando.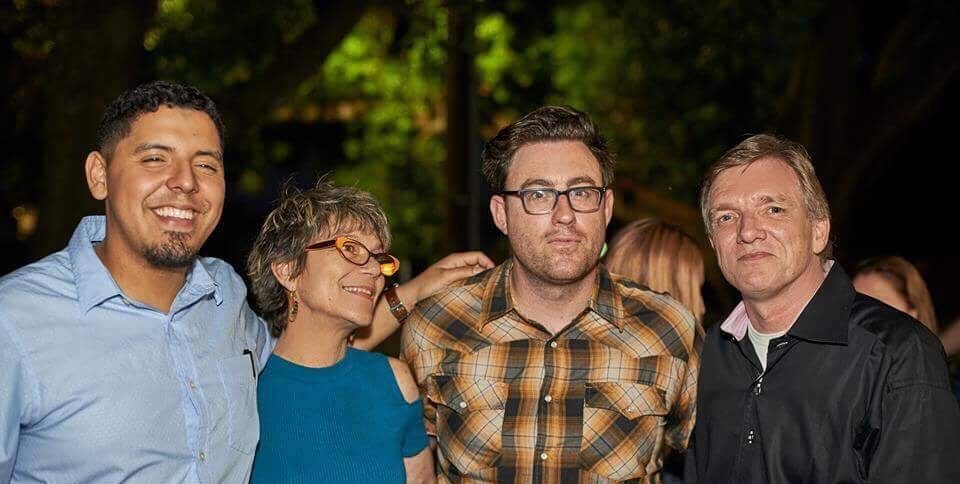 Live Art is a monthly miniseries of the Timucua Presents podcast by producer Dr. David MacDonald and executive producer Christopher Belt, hosted by Boris Douglas Garbe and Marla E.
Photos by Jason Fronczek
For more information, visit www.timucua.com 
Paula Buck is a Professor of English Emeritus, Florida Southern College in Lakeland, FL. She is also a freelance writer and writing consultant.