The place I currently live in just started being "recycling friendly." This is something that's extremely important to me, but to be honest, once I recycle my trash, take my unwanted clothes and shoes to a charity store, and make sure my tires go to a recyclable place, I sort of feel like that's the end of it. A couple months ago, my mind was completely blown away when I met Jody Buyas and Sean Hipps from Keep Orlando Beautiful. Every year, they put together an event called Trash 2 Trends. The main focus of this soirée is a runway event, but it isn't your traditional fashion show. Keep Orlando Beautiful spends months choosing thirty-five designers who must design and create a look completely made from recycled materials. These designers have to really think outside the box, as some of the materials used in the past include things like coffin corners—yes, actual pieces from an old coffin that a designer found at a junkyard—as well as neighborhood sofas and chairs that had been put out on the curb for trash pickup.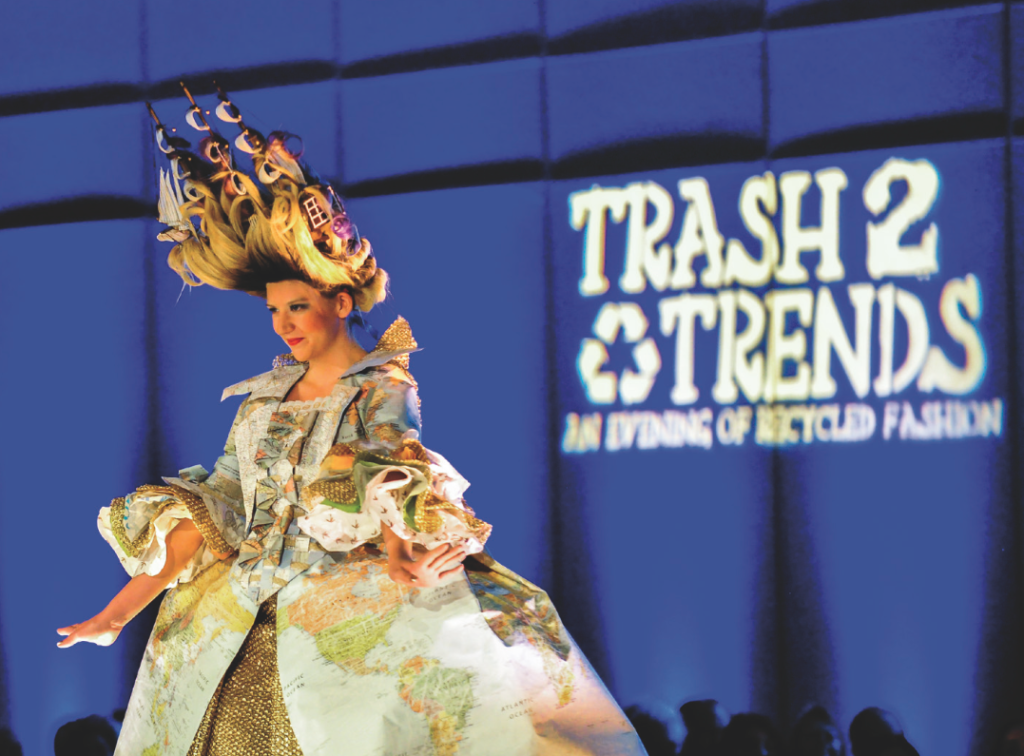 The designers are chosen in November and have until February to put their gowns together, find their model, and complete their look. The day of the show, they must create the whole look from makeup to hair, and of course make sure their gown looks flawless. Talk about pressure, right? There's a lot at stake here, as this event had over 400 attendees last year and Keep Orlando Beautiful is expecting an even greater turnout this year. This is also a competition for the designers, who will be competing in the following categories:
Top Design
Best Use of Material
Most Ready to Wear
Avant Garde
Audience Choice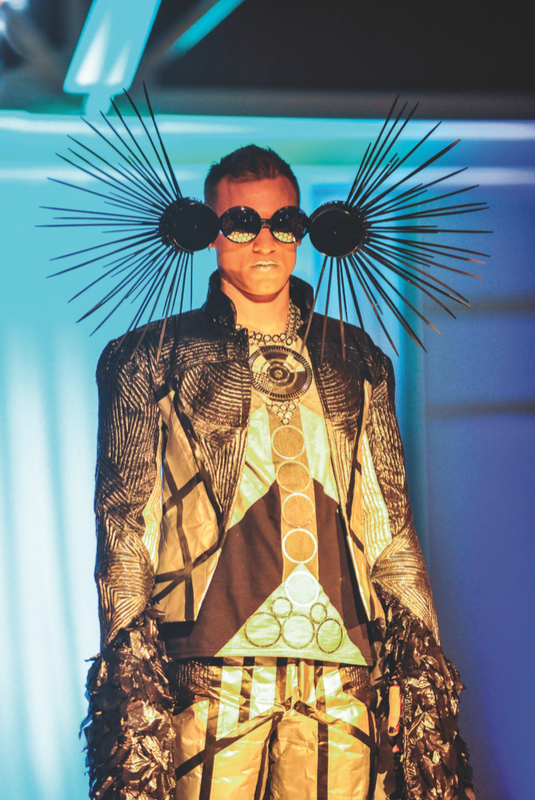 If you want to be a part of the audience vote, you must attend Trash 2 Trends. This wonderful event will be held at the beautiful Sea World Ports of Call on February 4, 2017. Aside from a wonderful fashion show, the event includes a fun cocktail hour, silent auction, local artists on-site, and, most importantly, a chance to contribute to Keep Orlando Beautiful.
All proceeds from Trash 2 Trends go to this amazing non-profit organization. They have accomplished many worthwhile projects including several education programs, public space and event recycling bin implementation, as well as numerous community cleanup and beautification events.
Trash 2 Trends will not be anything less than fantastic, so make sure to save the date. For more information including tickets to the event, visit cityoforlando.net
Photos provided by TK Photography