Orlando has so many different amazing bloggers—from foodies and fashionistas to travel and lifestyle. We have it all. A big part of having a successful blog is having amazing photos to go along with your story. However, in this day and age, we live in a world where filters are constantly being used to cover up imperfections, and sometimes it's hard to find authenticity in the photos we admire.
From a young age, blogger and designer Kathy Bolaños from @kreadivmisfit knew she had an eye for capturing people. "My uncle was an artist, and he always taught me to see the beauty in people, past their imperfections. Back then, I knew art would always be a part of my life."
When Bolaños started her blog, Kreadivmisfit.com, she knew she wanted to do something different that would allow her to truly capture people with no fancy filters—in fact, without any technology at all.
Bolaños is a Fashion Institute of Design and Merchandising graduate who has always been inspired by all aspects of art.  "My passion for the arts started with dance. I began at the age of 3 and haven't stopped since." However, she quickly realized she also loved designing. "Fashion has a huge role in the entertainment world, and when I was in high school, I always made a statement with what I wore. However, my passion really shone when I was doing school plays. I learned how to sew by hand, and how things will look and come together for the stage. One day, while speaking to my brother—who is my best friend—it hit me that I had an eye and for fashion, and I decided to take the risk, with no experience, and apply to fashion school, which eventually led me to start my blog."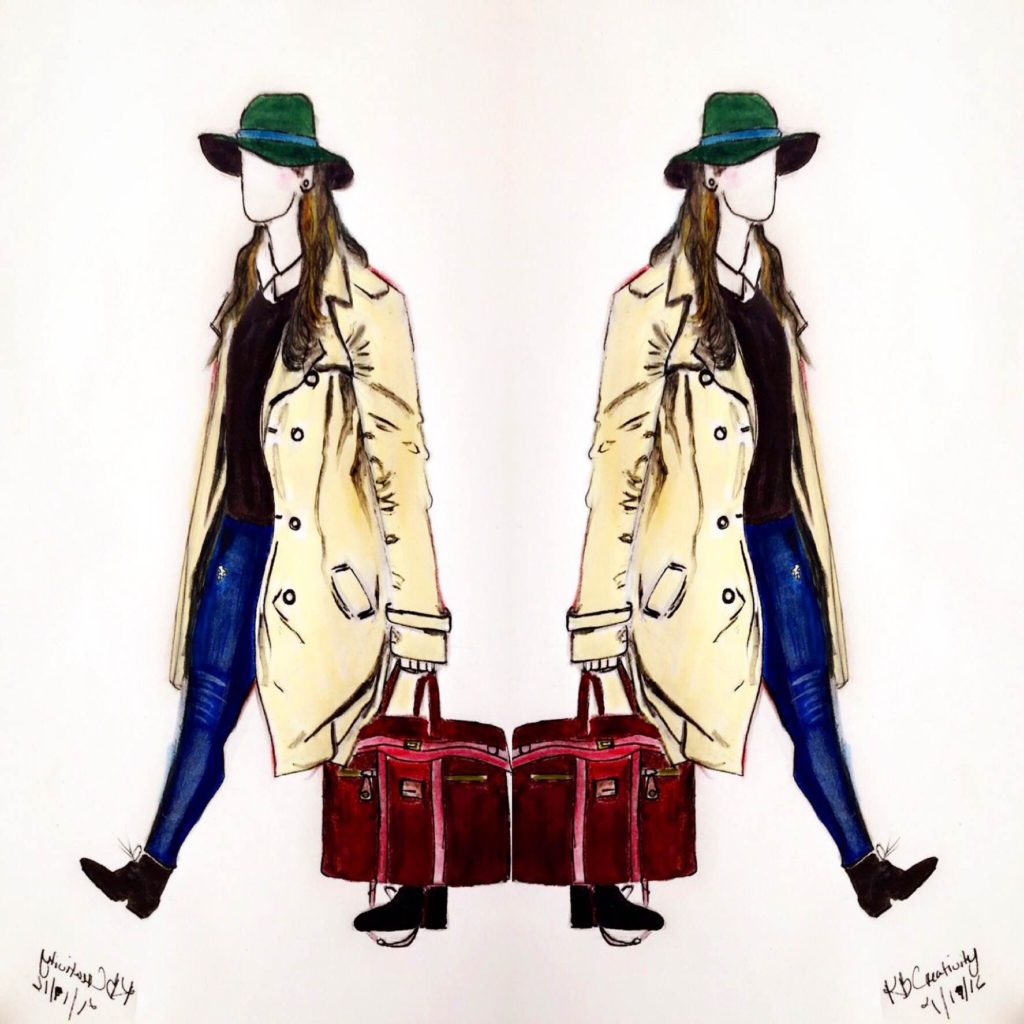 At FIDM, Bolaños learned from many professors about the fashion industry, but there was one teacher in particular who motivated her to do what later would become a huge part of her blog. "I will never forget my fashion illustration professor. She truly loved her career and in class, she would demonstrate how to draw people from photographs. She also brought a life model all the time, so we could get used to seeing people from a different perspective. When I started my blog, I decided the illustration element had to be included."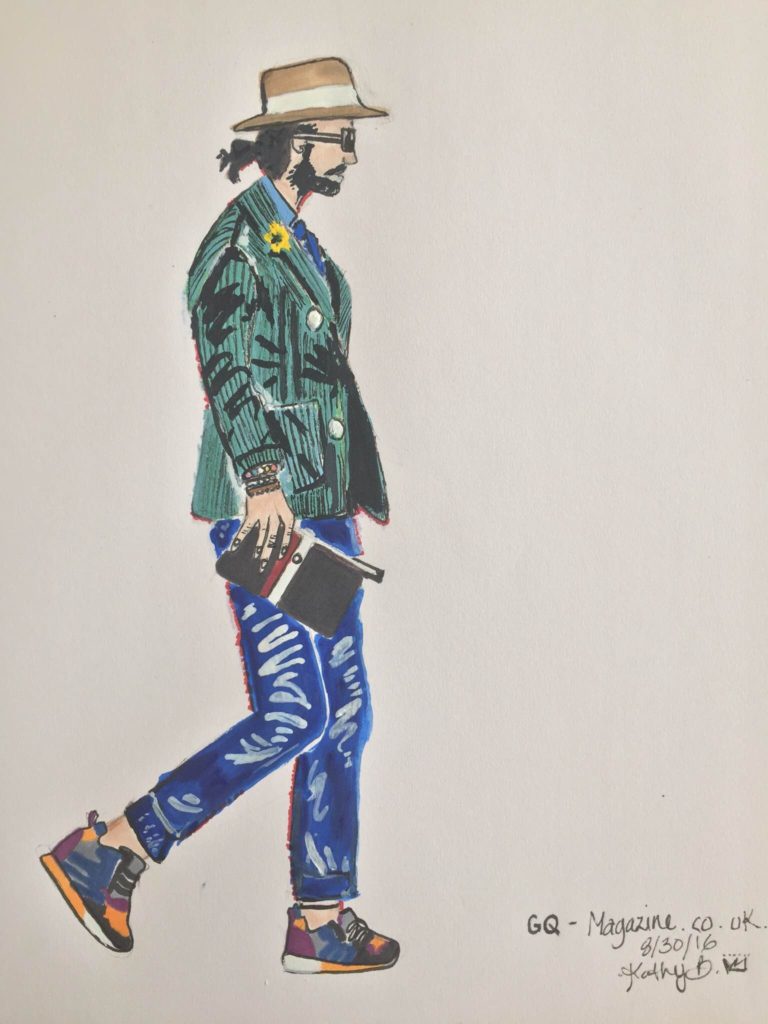 Today's high end brands, such as Louis Vuitton, Balenciaga and Prada, all currently hire illustrators to capture their fashion shows, photo shoots, and events. "Illustrations are making a big impact in the fashion industry because they're giving more exposure to the public on what people are wearing, and what new collections designers are releasing, besides just showing photographs. It makes it more authentic."
Bolaños is proud to be a part of the illustration movement, as well as being able to create something that can hopefully differentiate her blog.
"Having illustrations as part of Kreadivmisfit.com adds a special touch to my page that gives me pride. Also, I have more creative freedom and I hope to inspire other people to find that special element into their blog."
She hopes to continue the element of adding illustration in everything she does. She is currently working on a menswear illustration portfolio, showcasing some of her favorite menswear looks which she will share on her page.
To learn more about Bolaño's work and follow her illustrations follow her