Earl Funk wanted to draw for as long as he can remember. He started drawing from watching cartoons during his childhood.  He remembers encouragement and excitement about his drawings from his friends and parents. He had plans to take art classes in school and college but during his senior year he got a tattoo and all his plans changed. Over the next few months, during his senior year of high school, he started to tattoo at Trinity Tattoo. Shortly after that, in 2011, he began to focus on painting after he tried his hand at spray painting. That inspired him to start painting murals and canvases with all of his free time. His spin on pop culture shines through with one of his most famous characters, Pogo.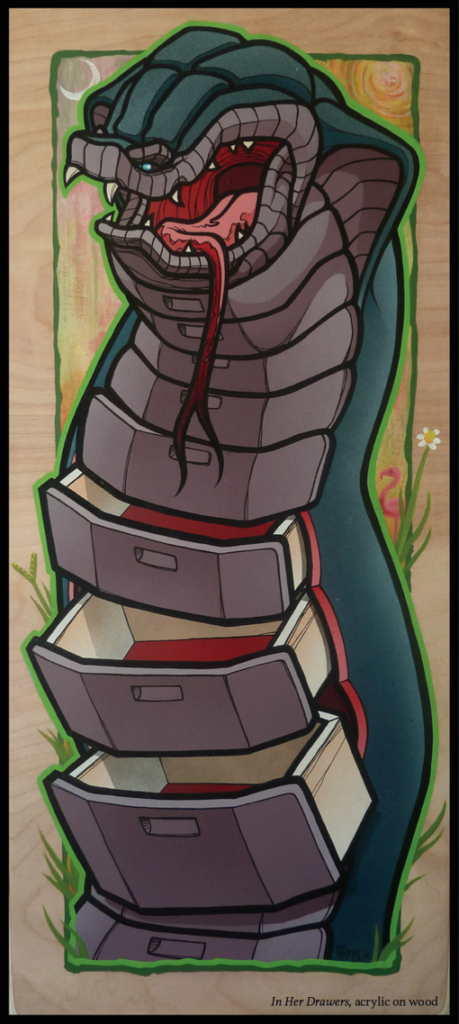 Earl Funk has done a lot of work for Orlando City Soccer over the past few years. He participated in the "Paint the City Purple" event where he created the mural for Harry Buffalo, he designed the Orlando City Soccer logo on the Lynx bus, as well as the Orlando City Soccer TIFO banners, and he painted the custom shovels for the Orlando City Soccer groundbreaking ceremony. He has done work for Graffiti Junction to the youth center of Hope International Church in Groveland.  His murals can be seen around Orlando and extend into Wynwood. He had a solo art show at the Grand Opening of Snap! Space Orlando's new location on Church Street. He's also a featured artist in The Wynwood Colorbook.
In May of 2015, he opened a private tattoo & art studio in the Ivanhoe Village called The East with his friend and fellow artist Steve Roberts.
See more at:
Www.TheEastTattoo.com
www.instagram.com/earlfunk