Hector Morales was born in Puerto Rico and grew up next to the beach. An avid surfer, he moved to Florida in 1986, when he was just 17 years old, and continued his bodyboarding career for 14 more years.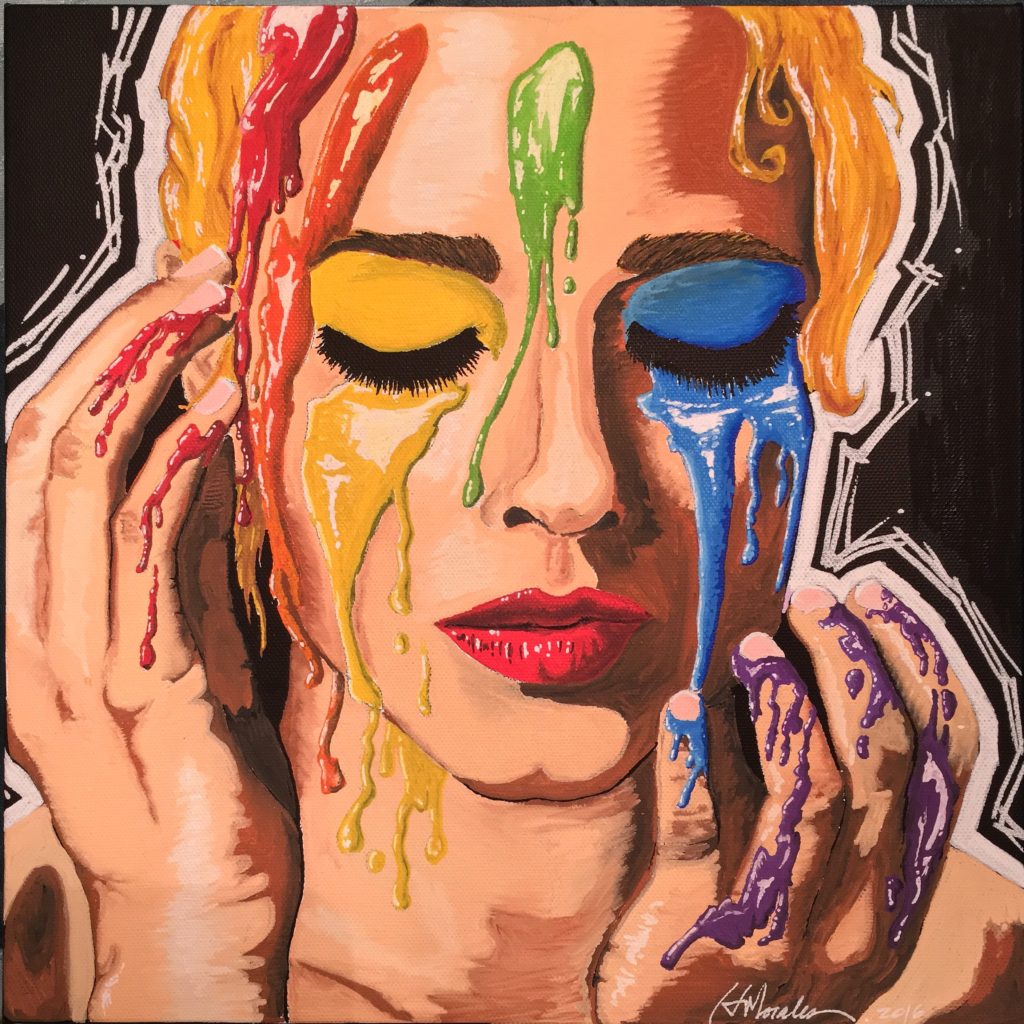 Morales graduated from UCF with a degree in Engineering Design. He was always sketching and doodling since he could hold a pencil, but never took it too seriously until one day, his wife took him to a Romero Britto art gallery in South Beach. He found the work of the Brazilian pop artist fun and inspiring. This is where things took a turn for the better and his passion for art got a jumpstart. In 2012, Morales met artist Drew Brophy while looking for a medium to paint on a surfboard and was introduced to POSCA paint pens, a great medium to use on surfboards, skateboards, and helmets.
Never staying still, in 2013 Morales began studying the techniques of the Old Masters under the tutelage of master painter Lisa Russo, where he learned and mastered the skills of lights and shadows, mixing oil colors, and creating his own unique palette.
Today, Morales uses those lessons, combined with the love for surfing, bright colors, and pop art, to create art that uplifts people's spirits. He has donated hundreds of pieces to charity—most recently to Paint Strong Orlando in honor of the victims of the Pulse nightclub shooting. He also designed art trophies for Skatepark on Wheels' annual Avalon Park Skateboard Fest and the annual Paddles Up St. Pete Dragon Boat races. He also designed shirts for the annual Super Grom Surf Festival and the annual East Coast Surfing Championships. His works have been exhibited at Wandering Star Art Gallery in Largo, Florida and at City Arts Factory in the Boarded Up 5: The Art of Skateboarding show.
The above painting will be on display During Paint Strong Orlando, sponsored by Sam Flax. Click HERE for more information.