Photos by Wayne Grant
My sister designed her sandwich board beautifully, and from what I could tell, she had it printed professionally. She was a graphic designer in her previous life, before running away to join the circus as a professor and fine artist in photography. She sent me the photo of her sign the night before, and was excited to be attending the nearest Women's March to her in Riverside, California. I received the text while at a birthday party for a friend's faithful, furry companion. In between bites of hummus, I scrawled on some large poster board with chunky, half dried-out markers; my free-hand drawn diamonds somehow morphing into multi-colored, inconspicuous vaginas.
In solidarity, and as a little sister, I did what came naturally and copied the slogan my sister chose for her sign. She borrowed a phrase popularized by Netflix's, Unbreakable Kimmy Schmidt: "Females are Strong As Hell." I figured if we couldn't march together in D.C., then sharing the same sentiment from one coast to the other would have to suffice. She had classes to teach, and I didn't have the dough for the trek. A handful of my girlfriends were fortunate enough to drive or fly in together, staying with friends or family. Flight attendant friends were proudly sharing their photos on social media of celebrities, and entire planes of pink-clad patrons on their way to Washington.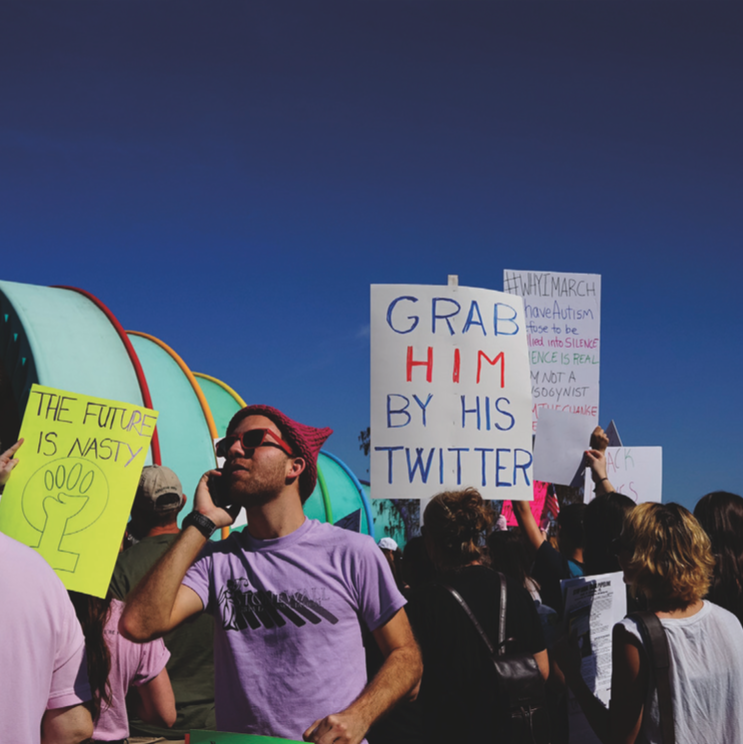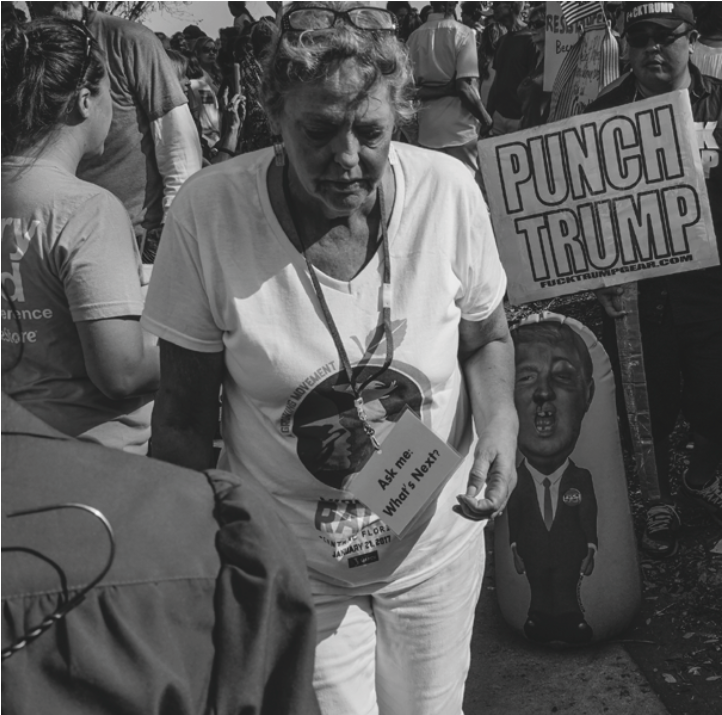 As co-creator of the local feminist zine ReForm, this kind of shared community inspires and continues to drive me in what I do. One of our main goals is to make feminism accessible to all, with a focus on intersectionality. The prospect of joining other women to defend equality around the world was both thrilling and cathartic. When placed in the shadow of the current political climate and what that could mean for women in the United States and abroad, its poignancy and timing could not have been more important. My concerns were also directed within the very movement itself. I worried that this could be a rally and march that could bring more contention within its ranks. I was scared that there wouldn't be enough space made for marginalized groups. People would march, but would they continue to resist after the posters had been thrown away and the fanfare faded a few days or weeks later?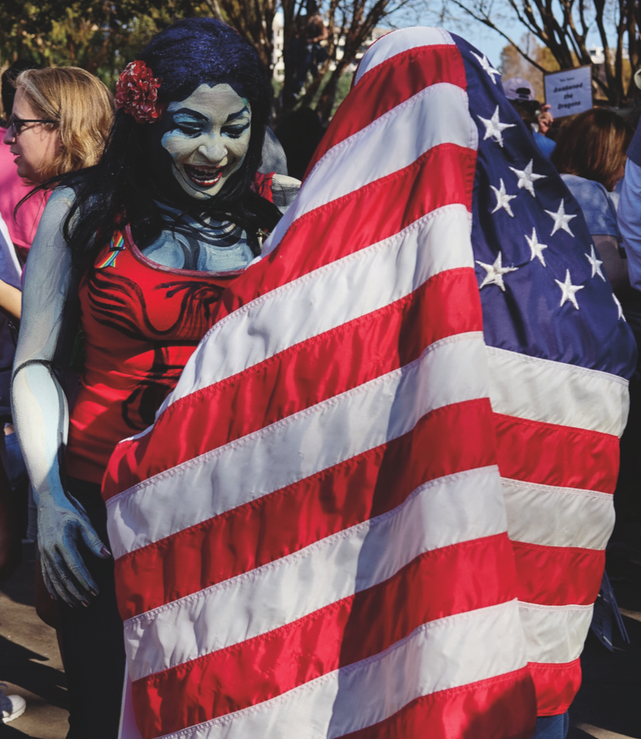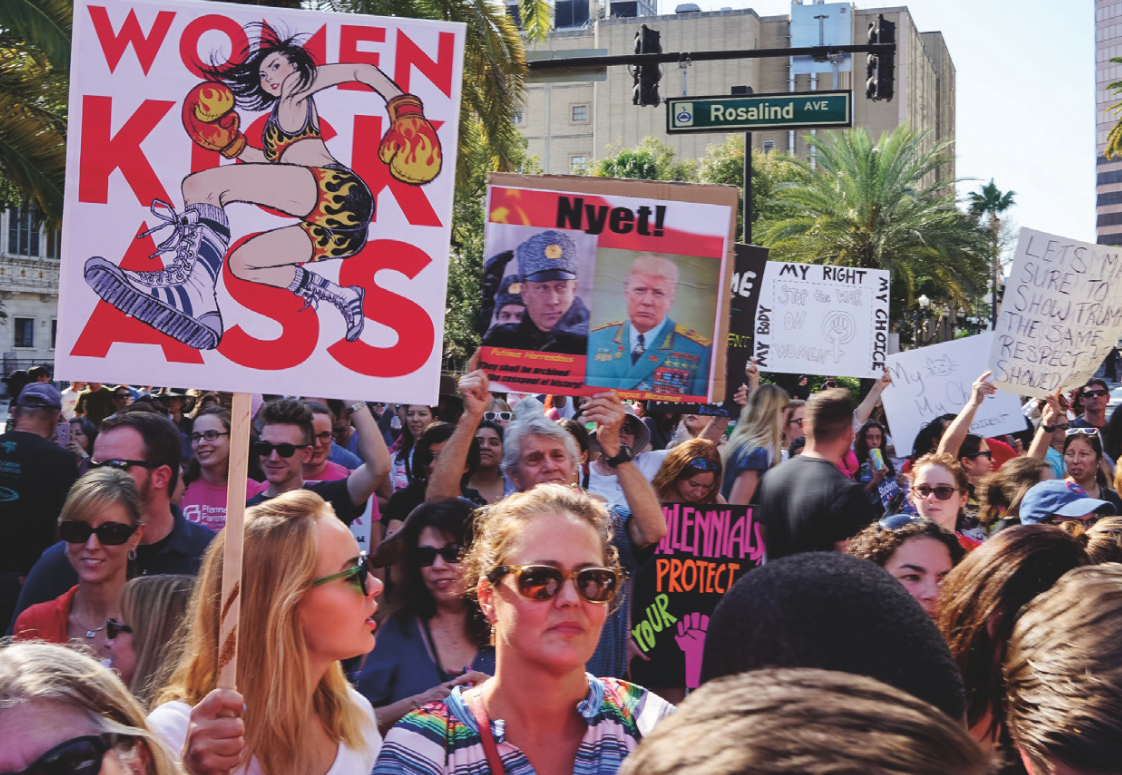 Saturday arrived and my friend Danny and I decided to take an Uber down to the Lake Eola amphitheater. My phone was glued to my hand, taking pictures of homemade signs while seeking out groups of friends so that we could all march together. The only other time I have ever seen that many people at Lake Eola was for the Gay Pride Parade. The normal humidity was laced with the electric resilience of the women and allies who were there—and those who came before us—as we readied ourselves to continue the conversation and movement forward. Thousands of Central Floridians overflowed the area with signs, booths, costumes, and strollers. There were little boys wearing t-shirts emblazoned with the word, "Feminist," elderly grandmothers in ones that said, "Pussy Power," all marching next to Sikhs walking beside Muslims, African American men beside Latinas.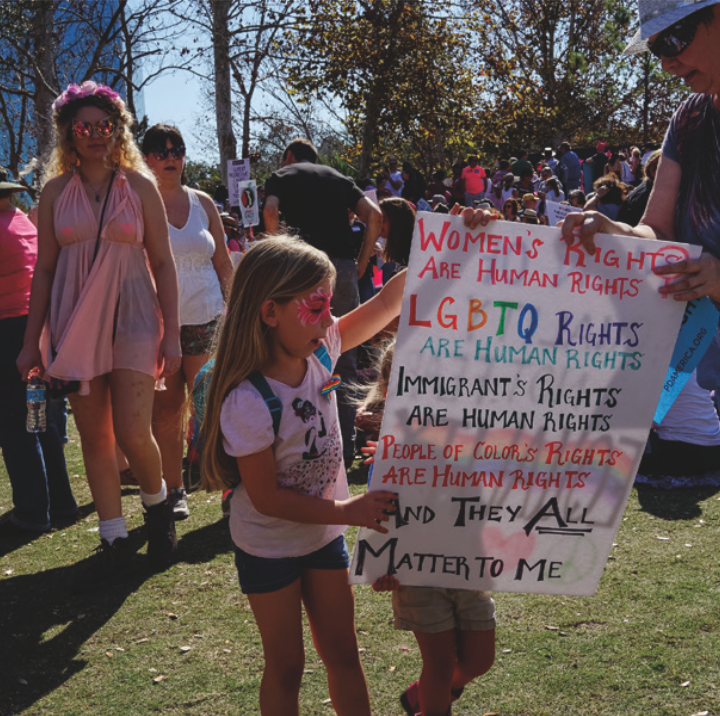 As we marched, I thought about what this day would signify in our history. We could say that for one day, we stood up for what we knew to be right. For ourselves and for the generations of little boys and girls who are watching. The way we should every day, for one another, until everyone can truly breathe. Until everyone is judged by their merits rather than their sex. Until the oppressed are no longer considered less than, but equal.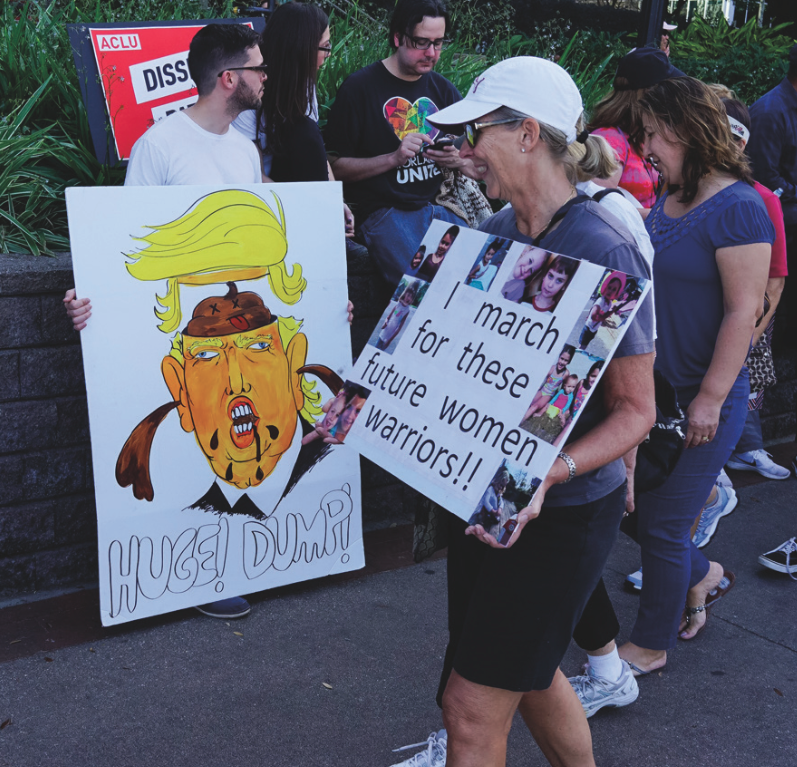 We still have so many miles to go. Many more conversations to have. More phone calls to make. More space to give. More questions to ask ourselves, and more demands that we must make of those in positions of power who are to be held accountable. Years from now, I hope that we can reminisce fondly of the transformation that happened on Saturday, January 21, 2017. On that day, together, we marched. And on Sunday, January 22, 2017, we got to work.